All our production is made by our veterans who have been respected as a craftsman in their fields for well over 10 years.
After understanding your needs through sufficient consultation, we provide you with a custom-made craft that perfectly fits your needs and taste.
Hermes: 100% Handcrafted
Chanel: Handcrafted and Partially Machine Sewed(as same as authentic)
Van Cleef & Arpels: 18K and 18KGP, Both 100% Handcrafted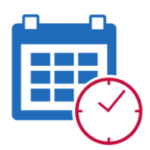 About Production Time
– Hermes : We constantly produce the most popular colors for each design (mainly neutral colors such as black, gold, etoupe, and craie). Therefore, these items are generally in stock and they can be shipped within 3-4 days after quality check. Other than the ones in stock, most items need to be customized upon request and customization takes 10-25 days according to the colors and the model. We highly recommend you to CONSULT WITH US IN ADVANCE about your desired item for better work.
– Chanel & VCA : Many designs are in stock and those not in stock also takes less than a week for customization.
In each of our work, we use the same grade leather from the same tannery that is being used in the original brand product.
Each of our top-class leathers are imported from several tanneries all across the globe.
Each of our top-class leathers can be customized to more than 180 different color options upon request. For more information on customizations, please contact to us for consultation.
<Basic Leather>
Togo, epsom, Clemence, Swift, Box, Evercolor, Negonda, Vache Country, etc
<Special Leather>
Himalayan Crocodile, Niloticus Crocodile, Missisipi Alligator, Porosus Crocodile, Ostrich, Lizard, etc.
Chanel Leather Type
Caviar Skin, Wrinkle Calf Skin, Lamb Skin, etc.
We also craft in materials such as tweed and converse!
Like all the other materials that we use, the metal materials in our craft are also the same as the authentic product.
Typically, these metals consist of 18K/24K gold plates, Palladium/Ruthenium plates, etc.
Typically used gold, palladium, rose gold, and so black. Can be customized.
Typically used shiny gold, shiny silver, vintage gold, vintage silver. Can be customized.
>Material Used in Jewelry
Jewelry is produced in two types: 18K and 18KGP.
Our 18K crafts use 100% of the same material as the authentic product.
Our 18KGP crafts use 18K plated on 925 silver or special V metal.
Both have the same stones, shape, details, and components.
We begin the prodution as soon as the order goes through.
In all our payments, we use PayPal, credit card, cash transfer and WU for safe transactions.
PayPal provides you with Buyer Protection System.
Credit card payments can be covered by warranty insurance up to 10K.
Worldwide shipping is available.
We use premium delivery services such as EMS, FedEx, DHL, Aramex, and UPS to deliver your products fast and safe.